PAULDING COUNTY
ECONOMIC DEVELOPMENT, INC.
Tim Copsey, Director
PAULDING  COUNTY
ECONOMIC  DEVELOPMENT,  INC.
Tim Copsey, Director
101 E Perry Street, Paulding, Ohio
419-399-8282
Welcome to Paulding County!
Welcome to the Paulding County Economic Development, Inc. website! Here, you will find information on Paulding County's valuable resources, rich history, and information that will help you get started in Paulding County, the most affordable county in the USA. Learn more about us or check out the latest projects going on in Paulding County for the economic development on our What's Happening page.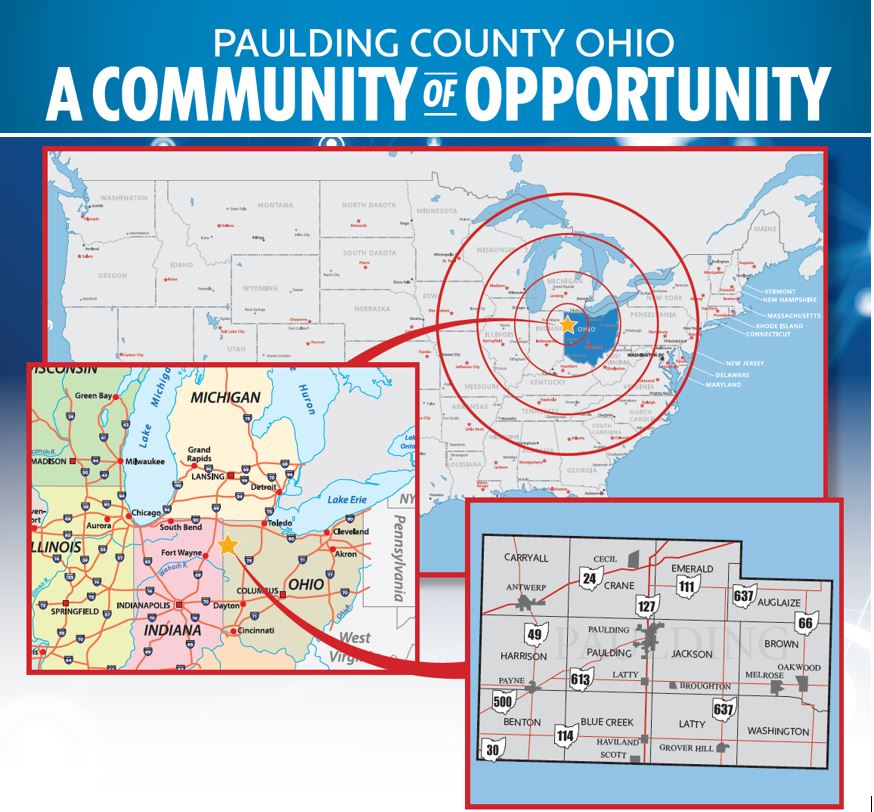 Watch Videos From Local Manufacturing Companies Here!
VIEW THE LATEST IN BUSINESS, EDUCATION, & INFORMATION
OUR DIAMOND & PLATINUM  PARTNERS IN PAULDING ECONOMIC DEVELOPMENT
VISION STATEMENT
To create a positive business climate in Paulding County and improve the economic well-being and quality of life of its citizens.
MISSION STATEMENT
To assist in the retention and creation of jobs, improve local services, broaden the tax base and encourage capital investment by working with local, public, and private leaders, the state, and enlisting input and aid from the entire local community.
LEARN MORE
Learn about Paulding County career opportunities and regional education opportunities! Download our zip file and find your next opportunity!