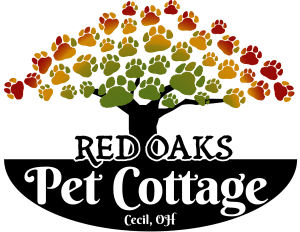 Currently located in Cecil, OH Red Oaks Pet Cottage is a small dog and cat overnight boarding facility. The current owners have the kennels set up in the pole barn on their property. The owners plan to move in Spring 2022 and are looking for someone to purchase and take over this great business.
The kennels would need to be removed from the current location and reinstalled unless you are interested in purchasing the home with the business.
Installation and removal of kennels is very user friendly

Current owners are willing to help with this process

Established client base
Work from home with your family
Flexible schedule
Contact Marissa with questions and for more information.
Marissa VanRoessel, Owner and Operator of Red Oaks Pet Cottage
Phone : (219) 510-3564
Email: redoakspetcottage@gmail.com